¿Sabía usted que mSupply ahora está disponible en español?
Yes, that's right! mSupply is now available in Spanish in addition to English, French, Portuguese, Lao and Khmer.
Language settings in mSupply are user-specific, so you can choose the language you feel most comfortable working with (in the User Details window).
Here is a screenshot of the mSupply Navigator in Spanish!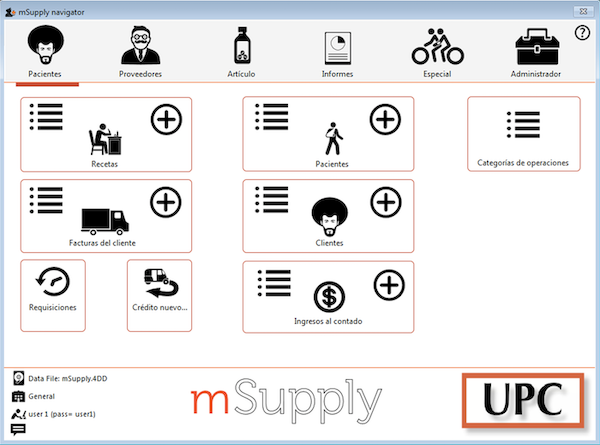 Comments
Where is mSupply used?
mSupply is designed to be used in developing countries around the world. You can find us in more than 35 countries.