We now have lots of clients running a single mSupply database with multiple virtual stores. Each store shares a common item database. This meant that all items were shown and available for use in all stores. However, mSupply version 2.03 allows you to hide an item in a particular store or stores, meaning that effectively your item lists can be customised for each store.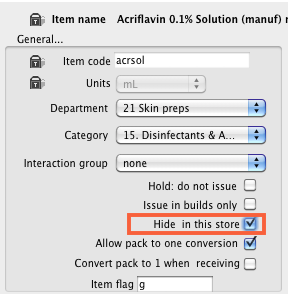 Comments
Where is mSupply used?
mSupply is designed to be used in developing countries around the world. You can find us in more than 35 countries.