And now for something you may well have been waiting for…
mSupply now has a new Save Template feature which allows you to save a given report as a template once you have input your chosen settings. Templates can be reused as needed.
You are able to save the preferences you have set as a template report.
You can set a name and description for the report template. You can also define user permissions as 'Public' – for anyone, or 'Private', in which case the permissions only apply to the user who created the template.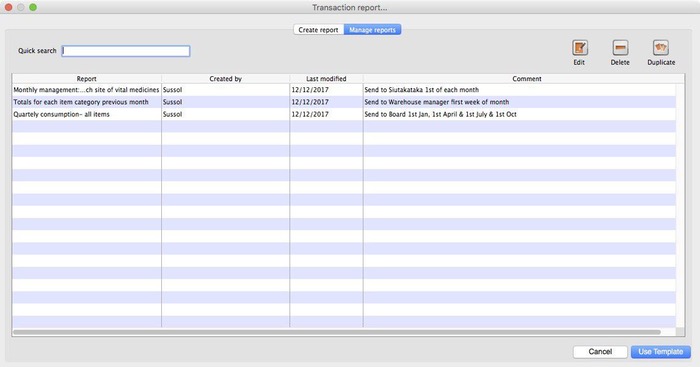 The Manage Reports tab:

Displays all template reports that the user has permissions to view.
Allows the user to use the template:

Redirects the user to the 'Create Report' tab
Settings here will be set according to the preferences of the template report

Users can also edit, delete, and duplicate the reports if user permissions allow.
Quick search searches in all text columns of the table.


Comments
Where is mSupply used?
mSupply is designed to be used in developing countries around the world. You can find us in more than 35 countries.